Our model
Our model is unique and caters to the individual corporation. We aim to treat musculoskeletal pains before they become an issue. See below for how we tackle both employees in pain or without.
For the employee in pain
Our services are holistic and offer an array of options for the injured worker.

We start by offering a same-day Physiotherapy service to help triage quickly any aches or pains your workers might experience.

This is even for small niggles that may eventually become more if not treated correctly.

We start by offering a same-day Physiotherapy service to help triage quickly any aches or pains your workers might experience.

If needed, in-office consultations may be required for some conditions and in either case a comprehensive report will be sent to the employer and employee. We handle statistics and reporting on injury for any aches or pains we treat as well.

If no improvement we are ideally suited to help with work cover rehabilitation and returning the worker to work because we know your workplace already.

We also perform in-house 1:1 ergonomic assessments to help prevent further aches and pains as treatment progresses.


For Pain-Free Employees
Pain-free employees can still be at risk of developing workplace musculoskeletal disorders. Most employees wont risk flagging something with management unless it becomes a big issue.

The problem with this is that larger issues are more complex to treat and will often take more time and resources. This can also equate to time away from work as employees are recovering.

The best way to combat this is a combination of ergonomic training, and preventative screening examinations.

Ergonomic training alone is not enough to help shift culture but it is a good tool to get a message out quickly. Some of what these training sessions can cover is when to report an injury (which is straight away – before it becomes an issue!), workplace culture, and how to stay pain-free.

Click Corporate Health has over 6 years experience in the online training space and has developed quick and easy methods to employee targeted training which can be corporation is specific.


Our Values
Drive productivity & Results through worker well-being
Professionalism & Integrity
Our conduct reflect on our business and clients. We will be professional in all aspect of handling business and always deal with integrity.
Clinical Expertise
Clinical expertise is the cornerstone of our business. We will only hire experienced clinicians with a drive to continue their clinical improvement journey
Innovation & Adaptability
Technology is constantly changing and we aspire to be ahead of the curve with technology adoption. This requires a constant focus on adaptability.
Evidence Based Practise
We strive to keep up-to-date with the latest evidence in ergonomics and injury prevention. To put into practise the latest recommendations.
Our Mission
To Drive Ergonomics In The Workplace To New Places
Traditionally ergonomics has been about the hunt for the holy-grail of posture. With our years of physiotherapy experience we can vouch for there being no perfect posture.

Posture is meant to constantly change, like our bodies. Joints are lubricated through movement, muscles are grown through strain and tendons adapt as they are put under load.

Ergonomics needs to incorporate more than just posture and desk set-up advice. With our experience in Physiotherapy, we aim to drive this change!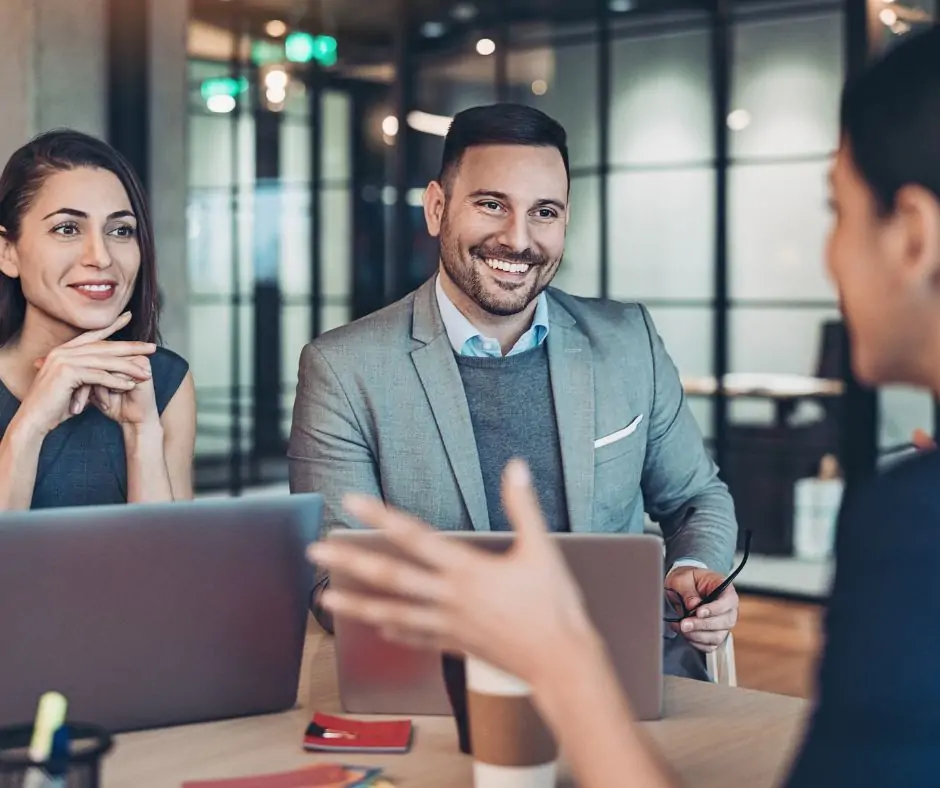 Eligible For A Free Ergonomics Training?
Want to see if you're eligible, or simply get the latest in ergonomic trends. Just fill out your details and shoot us an email when done – we will be in contact to discuss further.
Note: You must be based in Australia to be eligible for our ergonomics training sessions.